Sawneeks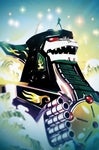 Jan 20 2017 at 2:09am
EDIT:
Power Rangers Mafia 2.0
Notes:
-EVERYTHING has been RNG'd to ensure that the Flavor Names ( Heroes and Villains ) had an equal chance at being Scum, Town, or Neutral.
-PRs will be RNG'd out to their Alignment to ensure all characters have an equal chance at becoming a PR.
-User Name Cop's target will be RNG'd? Restrict it to Town only or have a chance for a Scum target too?
-Mostly for anyone reading this after-the-fact/Reviewers, this is an Outer Gafia game ONLY. In the style of ye old Blargohunt game, everyone who is a player will receive access to a 'dummy' account named after their Role Name. Their real Username will not be known to the Playerbase in an experiment to combat the Meta. The only individuals who know other Usernames are the Scum Team and the User Name Cop who must find a target player.
-Allow claiming of Usernames? Could be fun, plus we have roles that revolve around that so.
S̶O̶
̶I̶ ̶d̶o̶n̶'̶t̶ ̶r̶e̶a̶l̶l̶y̶ ̶h̶a̶v̶e̶ ̶a̶n̶y̶t̶h̶i̶n̶g̶ ̶t̶e̶r̶r̶i̶b̶l̶y̶ ̶c̶o̶n̶c̶r̶e̶t̶e̶ ̶d̶o̶w̶n̶ ̶f̶o̶r̶ ̶t̶h̶e̶ ̶g̶a̶m̶e̶.̶ ̶B̶e̶f̶o̶r̶e̶ ̶r̶e̶a̶l̶l̶y̶ ̶w̶o̶r̶k̶i̶n̶g̶ ̶o̶n̶ ̶Z̶e̶l̶d̶a̶ ̶M̶a̶f̶i̶a̶ ̶I̶ ̶d̶i̶d̶ ̶
d̶r̶a̶f̶t̶ ̶t̶h̶i̶s̶ ̶u̶p̶
̶w̶i̶t̶h̶ ̶s̶o̶m̶e̶ ̶P̶R̶s̶,̶ ̶F̶l̶a̶v̶o̶r̶ ̶n̶a̶m̶e̶s̶,̶ ̶e̶t̶c̶.̶ ̶b̶u̶t̶ ̶t̶a̶k̶i̶n̶g̶ ̶a̶ ̶l̶o̶o̶k̶ ̶a̶t̶ ̶i̶t̶ ̶n̶o̶w̶ ̶i̶t̶'̶s̶.̶.̶.̶r̶e̶a̶l̶l̶y̶ ̶n̶o̶t̶ ̶s̶u̶p̶e̶r̶ ̶b̶a̶l̶a̶n̶c̶e̶d̶ ̶a̶t̶ ̶a̶l̶l̶.̶ ̶P̶r̶o̶b̶a̶b̶l̶y̶ ̶w̶i̶l̶l̶ ̶j̶u̶s̶t̶ ̶s̶c̶r̶a̶p̶ ̶m̶o̶s̶t̶ ̶o̶f̶ ̶i̶t̶ ̶b̶u̶t̶ ̶i̶t̶'̶s̶ ̶a̶ ̶s̶t̶a̶r̶t̶i̶n̶g̶ ̶p̶o̶i̶n̶t̶ ̶I̶ ̶g̶u̶e̶s̶s̶?̶ ̶>̶.̶>̶;̶
̶T̶h̶e̶ ̶o̶n̶l̶y̶ ̶r̶e̶a̶l̶ ̶i̶d̶e̶a̶ ̶I̶ ̶h̶a̶d̶ ̶c̶a̶m̶e̶ ̶f̶r̶o̶m̶ ̶w̶h̶e̶n̶ ̶S̶o̶p̶h̶i̶a̶ ̶m̶a̶d̶e̶ ̶a̶ ̶c̶o̶m̶m̶e̶n̶t̶ ̶a̶ ̶w̶h̶i̶l̶e̶ ̶b̶a̶c̶k̶ ̶h̶o̶w̶ ̶s̶h̶e̶ ̶w̶a̶n̶t̶e̶d̶ ̶a̶ ̶m̶e̶c̶h̶a̶n̶i̶c̶ ̶t̶h̶a̶t̶ ̶w̶o̶u̶l̶d̶ ̶h̶e̶l̶p̶ ̶p̶e̶o̶p̶l̶e̶ ̶s̶c̶u̶m̶ ̶h̶u̶n̶t̶ ̶s̶o̶ ̶i̶t̶ ̶g̶o̶t̶ ̶m̶e̶ ̶t̶h̶i̶n̶k̶i̶n̶g̶.̶ ̶I̶'̶v̶e̶ ̶a̶f̶f̶e̶c̶t̶i̶o̶n̶a̶t̶e̶l̶y̶ ̶d̶u̶b̶b̶e̶d̶ ̶t̶h̶e̶ ̶r̶e̶s̶u̶l̶t̶ ̶t̶h̶e̶ ̶'̶M̶o̶n̶s̶t̶e̶r̶ ̶o̶f̶ ̶t̶h̶e̶ ̶W̶e̶e̶k̶'̶ ̶M̶e̶c̶h̶a̶n̶i̶c̶ ̶a̶n̶d̶ ̶I̶ ̶j̶u̶s̶t̶ ̶k̶i̶n̶d̶a̶ ̶t̶h̶r̶e̶w̶ ̶m̶y̶ ̶i̶n̶i̶t̶i̶a̶l̶ ̶t̶h̶o̶u̶g̶h̶t̶s̶ ̶a̶b̶o̶u̶t̶ ̶i̶t̶ ̶u̶p̶ ̶
H̶e̶r̶e̶.̶
̶t̶l̶;̶d̶r̶ ̶B̶e̶s̶i̶d̶e̶s̶ ̶t̶h̶e̶ ̶n̶o̶r̶m̶a̶l̶ ̶v̶o̶t̶e̶ ̶m̶e̶c̶h̶a̶n̶i̶c̶,̶ ̶e̶v̶e̶r̶y̶o̶n̶e̶ ̶c̶a̶n̶ ̶v̶o̶t̶e̶ ̶f̶o̶r̶ ̶s̶o̶m̶e̶o̶n̶e̶ ̶t̶o̶ ̶b̶e̶c̶o̶m̶e̶ ̶t̶h̶e̶ ̶'̶L̶e̶a̶d̶e̶r̶ ̶o̶f̶ ̶t̶h̶e̶ ̶P̶o̶w̶e̶r̶ ̶R̶a̶n̶g̶e̶r̶s̶'̶ ̶e̶v̶e̶r̶y̶ ̶D̶a̶y̶ ̶P̶h̶a̶s̶e̶.̶ ̶W̶h̶o̶e̶v̶e̶r̶ ̶h̶a̶s̶ ̶t̶h̶e̶ ̶m̶o̶s̶t̶ ̶v̶o̶t̶e̶s̶ ̶a̶t̶ ̶t̶h̶e̶ ̶e̶n̶d̶ ̶o̶f̶ ̶t̶h̶e̶ ̶D̶a̶y̶ ̶b̶e̶c̶o̶m̶e̶s̶ ̶t̶h̶e̶ ̶L̶e̶a̶d̶e̶r̶ ̶a̶n̶d̶ ̶m̶u̶s̶t̶ ̶p̶i̶c̶k̶ ̶3̶ ̶-̶ ̶4̶ ̶p̶l̶a̶y̶e̶r̶s̶ ̶t̶o̶ ̶f̶i̶g̶h̶t̶ ̶a̶ ̶'̶M̶o̶n̶s̶t̶e̶r̶'̶.̶ ̶T̶h̶i̶s̶ ̶i̶s̶ ̶d̶e̶c̶i̶d̶e̶d̶ ̶b̶y̶ ̶e̶v̶e̶r̶y̶o̶n̶e̶ ̶h̶a̶v̶i̶n̶g̶ ̶a̶ ̶h̶i̶d̶d̶e̶n̶ ̶n̶u̶m̶e̶r̶i̶c̶a̶l̶ ̶v̶a̶l̶u̶e̶ ̶a̶t̶t̶a̶c̶h̶e̶d̶ ̶t̶o̶ ̶t̶h̶e̶m̶ ̶w̶i̶t̶h̶ ̶T̶o̶w̶n̶ ̶t̶y̶p̶i̶c̶a̶l̶l̶y̶ ̶b̶e̶i̶n̶g̶ ̶P̶o̶s̶i̶t̶i̶v̶e̶ ̶n̶u̶m̶b̶e̶r̶s̶ ̶a̶n̶d̶ ̶S̶c̶u̶m̶ ̶b̶e̶i̶n̶g̶ ̶N̶e̶g̶a̶t̶i̶v̶e̶ ̶n̶u̶m̶b̶e̶r̶s̶.̶ ̶T̶h̶i̶s̶ ̶m̶e̶a̶n̶s̶ ̶i̶f̶ ̶t̶h̶e̶ ̶p̶i̶c̶k̶e̶d̶ ̶T̶e̶a̶m̶ ̶i̶s̶ ̶a̶ ̶s̶m̶a̶l̶l̶e̶r̶ ̶n̶u̶m̶b̶e̶r̶ ̶t̶h̶a̶n̶ ̶t̶h̶e̶ ̶M̶o̶n̶s̶t̶e̶r̶ ̶t̶h̶e̶y̶ ̶n̶e̶e̶d̶ ̶t̶o̶ ̶f̶i̶g̶h̶t̶ ̶t̶h̶e̶ ̶T̶e̶a̶m̶ ̶w̶i̶l̶l̶ ̶'̶l̶o̶s̶e̶'̶ ̶a̶n̶d̶ ̶i̶t̶ ̶m̶e̶a̶n̶s̶ ̶t̶h̶e̶r̶e̶ ̶m̶i̶g̶h̶t̶ ̶b̶e̶ ̶S̶c̶u̶m̶ ̶i̶n̶ ̶t̶h̶a̶t̶ ̶g̶r̶o̶u̶p̶.̶ ̶S̶o̶ ̶f̶a̶r̶ ̶t̶h̶i̶s̶ ̶m̶e̶c̶h̶a̶n̶i̶c̶ ̶d̶o̶e̶s̶n̶'̶t̶ ̶e̶f̶f̶e̶c̶t̶ ̶a̶n̶y̶t̶h̶i̶n̶g̶ ̶e̶l̶s̶e̶ ̶t̶h̶a̶n̶ ̶b̶e̶i̶n̶g̶ ̶a̶ ̶w̶e̶i̶r̶d̶.̶.̶.̶g̶r̶o̶u̶p̶ ̶s̶e̶m̶i̶-̶c̶o̶p̶ ̶c̶h̶e̶c̶k̶ ̶a̶n̶d̶ ̶a̶d̶d̶i̶n̶g̶ ̶a̶n̶o̶t̶h̶e̶r̶ ̶l̶a̶y̶e̶r̶ ̶t̶o̶ ̶v̶o̶t̶e̶s̶.̶ ̶
̶B̶U̶T̶ ̶s̶i̶n̶c̶e̶ ̶I̶ ̶w̶r̶o̶t̶e̶ ̶t̶h̶i̶s̶ ̶u̶p̶ ̶a̶ ̶w̶h̶i̶l̶e̶ ̶a̶g̶o̶ ̶a̶n̶d̶ ̶n̶o̶w̶ ̶l̶o̶o̶k̶i̶n̶g̶ ̶o̶v̶e̶r̶ ̶i̶t̶ ̶a̶g̶a̶i̶n̶.̶.̶.̶i̶t̶'̶s̶ ̶p̶r̶e̶t̶t̶y̶ ̶b̶r̶o̶k̶e̶n̶ ̶a̶s̶-̶i̶s̶.̶ ̶I̶'̶m̶ ̶n̶o̶t̶ ̶r̶e̶a̶l̶l̶y̶ ̶a̶t̶t̶a̶c̶h̶e̶d̶ ̶t̶o̶ ̶i̶t̶ ̶s̶o̶ ̶i̶f̶ ̶y̶o̶u̶'̶r̶e̶ ̶n̶o̶t̶ ̶t̶o̶o̶ ̶c̶r̶a̶z̶y̶ ̶a̶b̶o̶u̶t̶ ̶t̶h̶e̶ ̶i̶d̶e̶a̶ ̶w̶e̶ ̶c̶a̶n̶ ̶j̶u̶s̶t̶ ̶s̶c̶r̶a̶p̶ ̶i̶t̶ ̶b̶u̶t̶ ̶i̶f̶ ̶w̶e̶ ̶w̶a̶n̶t̶ ̶t̶o̶ ̶t̶r̶y̶ ̶a̶n̶d̶ ̶m̶a̶k̶e̶ ̶i̶t̶ ̶w̶o̶r̶k̶ ̶t̶h̶e̶n̶ ̶w̶e̶ ̶c̶a̶n̶ ̶d̶o̶ ̶t̶h̶a̶t̶ ̶t̶o̶o̶.̶
̶T̶h̶e̶ ̶i̶m̶p̶o̶r̶t̶a̶n̶t̶ ̶q̶u̶e̶s̶t̶i̶o̶n̶s̶ ̶c̶o̶m̶e̶ ̶f̶i̶r̶s̶t̶ ̶t̶h̶o̶u̶g̶h̶:̶ ̶H̶o̶w̶ ̶c̶r̶a̶z̶y̶ ̶d̶o̶ ̶w̶e̶ ̶w̶a̶n̶t̶ ̶t̶o̶ ̶g̶o̶?̶ ̶A̶n̶d̶ ̶w̶h̶a̶t̶ ̶i̶d̶e̶a̶s̶ ̶d̶i̶d̶ ̶y̶o̶u̶ ̶h̶a̶v̶e̶ ̶a̶b̶o̶u̶t̶ ̶a̶b̶o̶u̶t̶ ̶a̶ ̶P̶o̶w̶e̶r̶ ̶R̶a̶n̶g̶e̶r̶s̶ ̶t̶h̶e̶m̶e̶d̶ ̶m̶a̶f̶i̶a̶?̶ ̶
Last edited: